What is Market Share? Part 2
Your Strategic Management Model
Needs a Focus on Marketplace
What is market share? Understand your market share's importance to business growth. Develop a strategic management model that includes market share, marketing mix strategies, product segmentation and marketing swot analysis.
(This page is a continuation of Define Market Share - Part 1.)
Search This Site
Custom Search
Understanding what is market share (and what your share of the market is), needs to be an important step early in your marketing planning process and it is a necessary step to building your strategy in business.
If you know what your market share is then you can better target your growth, your competition, and your customers.
Therefore, defining market size and market share usually occurs during the market segmentation and target marketing phases of the marketing plan.
---
What is Market Share?
How is Market Size Defined?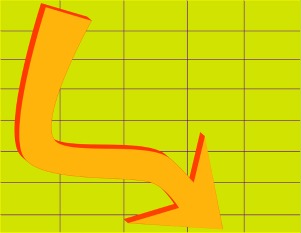 It is necessary to conduct market research to find out what your market share is and to determine the size of the market you operate in. It can be challenging finding the data for market size. Make sure that you first define your market properly.
For example, if you have an industrial product for sale: let's use remanufactured engines as an example; what is your market?

You need to include not only the obvious (automotive shops); but also individuals who like to re-build cars; in-house service centers for large transit corporations, or automotive fleets; or even marine shops; industrial construction sites; and so on. Do not narrow your market too much; unless it truly is a very niche product.

Then decide the geographic territory that you do, or will, operate in.

For example, if you are a small to medium business, you might want to define a city (or part of the city, like the West Side) or town as your market place. If you are a restaurant owner, is your market the neighborhood you operate in, or is it the entire city?
Strategic Management Model
It is important to define your market clearly because that definition will be necessary when you write strategic plans for market entry or growth.
Again, in the example of the restaurant owner, the target market might be families living in a close neighborhood looking for cheap, healthy, and tasty with large food quantities or double-income-no-kids (DINKS) adults who are willing to drive a distance for an elegant, and expensive, meal.
---
What is Market Share? And Who is
Your Competition in Business?
Once you've defined your overall market size, and the market that you plan to operate in (which can be smaller than the overall market, at least to begin with), you will need to find out who your competition is and how much of the market they hold.
For example, back to the restaurant owner (it's an easy business to use as an example):
Would he or she want to open their new restaurant on the same block as eight other restaurants focused on the same target market? No. Would the restaurant owner be worried that his business was 'under attack' if a new restaurant with similar food menu and similar target market opened across the street? Yes.
When you're doing your strategic planning, developing marketing mix strategies, building your marketing plan and narrowing your focus on product segmentation, you need to run through some of these competitive strategies and scenarios to be ready to cope with changing competitive pressures.
To do it well, you need to have a good understanding of who your competitors are. Make sure you include them all.
For the restaurant owner, it's not just other restaurants; it's also coffee shops, delicatessens, take out food from grocery stores, and so on.
For the remanufactured engines (the industrial product example further above), it's all those who sell remanufactured engines AND new engines and alternatives into the same geographical market.
---
Your Share of the Market
The most common mistake is to underestimate the number of competitors and overestimate your own share of the market. To try to define market share for your business, go to your industry trade journals or to financial reporting databases.
For example, in the printing industry, there is a Top 100 listing of the top 100 companies in Canada. If you know that the overall market size is $10.7 billion in sales, and the Top 100 represent 80% of that market, you can estimate your market share (or 'piece of the pie').
Other sources such as Forbes, Fortune, Business Week, The Economist, Standard and Poor's, and Far Eastern Economic Review (and more) can provide good sources for market research. If you're looking at a market with public companies, you can get the sales revenue data from their annual reports.
---
What is Market Share? How to Increase Market Share?
Build Marketing Mix Strategies
Why is understanding the definition of market share and how to increase market share important?
Because knowing your market share can help your business understand its competitive strength compared to others in the market.
And with an understanding of your market share strength (or weakness), you can assess the impact of product changes, staff changes, price changes, service changes, marketing promotions, distribution channel changes, and so on, on market share.
Once you understand what increases market share for your business, you can focus your efforts on your business growth.
Increasing market share can be at a cost you may not be willing to pay (for example, lowering price while costs increase; or changing product features and benefits to satisfy customer needs but at a high cost) but you need to be able to define what is market share and understand how to increase market share in order to manage it, and your business.
More-For-Small-Business Newsletter:
For more timely and regular monthly information on managing your small business,
please subscribe here.
Additional Reading:
Understand Competition Analysis and how to manage your competitive tactics.
Conduct an Industry Analysis to learn more about your marketplace.
Build strong Market Strategies to win more market share.
Or for more on how understanding market share will help your business compete, return from What is Market Share to Define Market Share, Part 1 of 2.
Return to Definition of Marketing.
Or return to More For Small Business Home Page.