A Definition of Marketing:
What is Marketing?
Use Sample Marketing Plans
to Build Your Plan
A definition of marketing and an understanding of marketing's importance to the success of your business is necessary for all small business owners and managers. You also need to have an understanding of various marketing tactics and strategies.
For example, do you understand 'what is viral marketing'? Or the importance of marketing mix to your success? Can sales management software help you to increase sales? How does marketing work and impact business growth and success?
Search This Site
Custom Search
Understanding how to develop effective marketing programs, and how to execute those programs, is important to your business success.
A definition for marketing: Much is written about marketing. But what is the definition of marketing?
Do a search on the internet and you will find millions of results.
My definition is that it is the foundation of all selling.
When building a business plan, you need to use marketing insight to focus your efforts on the marketplace and on your customers' needs. Use a marketing plan outline to get started.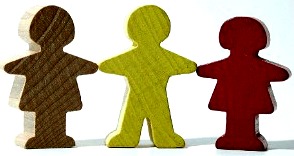 Specific activities will help you identify your customers (through target marketing and marketing segmentation); help you define your customers' needs and wants; and help you supply those needs and wants better than your competition.
Popular small business marketing concepts or approaches include Guerilla Marketing and, more recently, it includes social media marketing and building your brand through online social networks (an understanding of 'what is viral marketing' is important in today's environment).
Marketing planning will also help you address competition issues, such as how to build effective strategies to differentiate yourself from your competition, how to define market share, how to better understand what is market share, and how to increase your market share.
Your plan will need to have key performance indicators built into it to ensure that you are on track for the outcomes you need and want for your business.
---
Implementing Your Plan:
Your plan needs to address how you will reach your existing and/or target customers: will you build a postcard marketing program or a specifically targeted and personalized direct marketing campaign? Will you focus on personal selling or on telemarketing? Will you use sales management software to increase and manage sales?
What type of social media will you use to engage your customers and prospects: with so many social media platforms to choose from, it's important to only utilize the ones that actually serve your business purpose. If you're wanting to connect with your community both Facebook and Twitter can be highly effective at engaging your audience; LinkedIn is a professional network that gives you access to other professionals inside your industry, and outside of it. There are many tactics to use; test them to see what works best for your business.
You need to understand how to define marketing mix in the context of your overall marketing strategy.
A review of sample marketing plans will help guide you through the steps you need to take to develop your plan.
For example, if you operate a software company (that is, sales management software) and need to focus on software marketing activities, you will need to thoroughly understand your industry and market, which has undergone significant changes recently, and how to specifically market those services.
And taking what you've discovered in your research and activities will lead you to developing your tactics, strategies and objectives (see a sample marketing plan excerpt of objectives).
Once you've developed your marketing plan, you must continually update and improve your plan. Develop a marketing communication plan to address changes in the market or in the economy. Your plan will be more relevant to your business if you keep it current and updated.
---
Your Marketing Plan Activities:
---
Understanding the Definition of Marketing
and its Importance fo Your Business:
To thoroughly understand the definition of marketing and its importance and relevance to your business, think about what it might be like to be dumped into the icy ocean and trying to swim (to save yourself); without knowing how to swim.
The swim analogy to marketing: How do you sell your products or services without a strategic marketing plan to guide you in the small business sales of those products and services: helping you segment your marketing, focus on your target market, develop your marketing objectives and strategies and produce the marketing mix tactics that will allow you to enact your plan?
Learn how to swim: develop your marketing plan
(and then implement it).
And once you understand "What is Marketing?" and develop your plan using the marketing insight you gain through your activities, your marketing concept will become a very key element of your small business success.
More-For-Small-Business Newsletter:
For more timely and regular monthly information on managing your small business,
please subscribe here.
Return from Definition of Marketing to More for Small Business Home Page.