How to Build Pricing Strategy?
Build Effective Marketing Pricing Strategies
Building an effective pricing strategy for your products or services is key to successful sales. Do you clearly understand your market and price elasticity of demand (or inelasticity)? Have you completed a cost and price analysis for your products or services? These are marketing mix activities that you need to complete for competitive and profitability reasons.
Search This Site
Custom Search
Pricing is so important a subject in your small business environment that it has its own section on this website and it is also covered in several other areas (strategy and marketing).
Why is pricing strategy so important to your business?
Because price is often the single most important factor in your customer's decision making process.
Yes, if your quality is good, your customer will pay for quality.
Yes, if you have unique services, features and benefits, your customer will pay for those additional and unique characteristics.
But how much more will they pay? That is really the key question.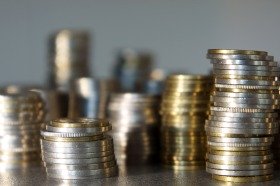 Price is only one of four elements of your marketing mix (along with the other three: product, promotion and place) however price is the only element of your mix that provides revenue, the other elements are costs (there is cost in building your product or service, promoting it, and placing or distributing it).
Build effective marketing pricing strategies by completing a cost and pricing analysis for each of your products or services.
Focus your small business marketing plan and your sales plan on pricing strategy and pricing objectives.
---
The first element of price setting is understanding where your product or service is positioned in the market:
Are you pricing for survival? Do you have competitors chasing you or copying you or pricing below you? Is your market saturated with similar products? Are customers moving on - outside of the industry? Is your product in the declining phase of its product life cycle? Be aware if survival is your pricing objective, it is a short term strategy - you need to develop long term, value adding strategies for your business to stay in business.
Are you the market leader, with the largest market share? If so, can you gain economies of scale in the production of your product, or in the distribution of your service? If so, a low price strategy might be a good objective for you to focus on. Are you the market follower and content to be there? Then follow on price too. If you want to move up and become a market challenger, your pricing strategy will need to reflect that intent.
---
The next element of price setting is determining what the demand is for your product and understanding the price elasticity of demand in your market.
If you think about pricing as setting levels of price (for the same product) and if you were able to test those prices (by survey, or a focus group, or even in real markets) you would see that as you priced your product at higher levels, the demand for the product would fall.
You can create demand curves (using a spreadsheet analysis) to capture that data. Normally, the higher the price, the lower the demand. On a very restricted basis (for prestige or luxury type products), a very high price might signal a better or more desirable product and so for that type of market the demand curve would be 'abnormal'.
If demand changes considerably with price increases/decreases, demand is elastic. If demand does not change much if the price goes up or down (to a certain point), then demand is inelastic. What is the price elasticity of your product in your market? Be aware that price elasticity of demand is closely tied to the amount, direction (up or down), and frequency of price change.
---
Price Sensitivity
Price sensitivity needs to be considered when setting the price for any product and service; and it needs to be particularly considered when you change a price (price increases or price decreases).
Customers are less sensitive to price increases if the product is very unique and has high value.
Customers are more sensitive to price increases if they can easily substitute the product for a lower priced alternative.
Customers are less sensitive to price increases when they have difficulty comparing the qualities of alternative products.
There are many sensitivity considerations in setting price.
---
Understand Your Cost Structure Through Cost and Price Analysis
The process of setting your price or building a pricing strategy must also include understanding and knowing your cost structure.
You will need to estimate (if a new product) or review your historical data (if an existing product) for both fixed and variable costs. Your fixed costs are those costs, such as rent, heat, light, salaries (not wages related to production output) that you have to pay whether you produce one product or many. Variable costs are tied directly to production output, such as wages, materials, shipping costs.
For pricing purposes, you will need to know how increasing production capacity can affect your costs per unit. Understand that costs always need to be covered in setting the price, unless you are using a pricing strategy for specific reasons (e.g. loss leader pricing strategy).
---
Competitive Pricing Strategy
In addition to understanding the market, the potential buyer behavior, the price elasticity, and your costs, you will need to understand your competitors' pricing strategy and methods.
By understanding their pricing objectives, you will be able to develop a competitive strategy to respond to their pricing tactics (most common is cutting price to gain market share - but this most common approach is very costly to the business owner).
---
Your Best Pricing Strategy
You will be able to get the price you want; if you plan for it.