About Us: Kris Bovay and Voice Marketing Inc.
More for Small Business Resources
Read About Us to find out more about Kris Bovay and Voice Marketing Inc.; use the more for small business resources on this site to build your small business success. Learn more about what you need to know, need to do and need to have to strengthen and grow your operation.
This website was created to help you, as a small business owner, manage and grow your businesses. Your small business success is our goal.
---
About Us: Kris Bovay, Voice Marketing Inc.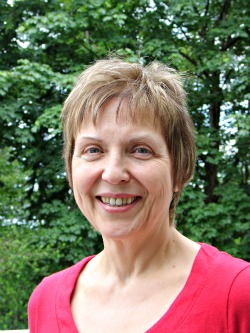 This About Us section talks about me specifically but through my business I also partner with many exceptional professionals in all the traditional business fields (such as accounting, finance, sales, marketing, and operations).
My name is Kris Bovay and I've been working in small, medium and large businesses for more than 25 years.
My work has absolutely been hard and challenges are certainly always on the horizon but I love what I do. And I've been able to get great results doing what I do. One of my key strengths is writing a business plan that focuses on measurable results and that is easily implementable (through an action plan).
When I struggle through some of my toughest business challenges, I need someone to talk to who can understand my challenges, and maybe even give me some advice or direction (although I used to think I knew the answer to most of my problems and just wanted someone to agree with me).
So here I am, many years after first starting in business, with lots more experience to back me up, and even a Master of Business Administration (MBA) degree that I completed in the last eight years.
I've developed this small business site to be 'the someone you can talk to'.
Okay, so maybe we can't really talk face to face. But we can talk through this website. Make this your small business resources and services site. And through the many experiences I've had (that make me who I am today), I'll try to address concerns and issues that you might have.
Please contact me with feedback and questions.
Use this site as your small business advisor. I will respond to your feedback and try to address your business issues or concerns as I build a frequently asked questions (FAQs) page.
Now that you've read more About Us, please visit some of the other pages on this site that will provide you with information to develop a better and stronger business.
Return from About Us to Business Community.
Or return to More for Small Business Home Page.