Your Front Office Management:
Do It Right!
Use Your Small Business Resources Effectively
Managing time wisely is good front office management. Use small business resources internally (for example, your front office clerk) or externally (for example, a virtual assistant or remote service staff) to provide your customers with great service.
Search This Site
Custom Search
Managing your front office effectively is often not a primary business objective; but it should be.
If your front office clerk, receptionist or administrator is unwelcoming and not customer service oriented, they could be driving customers away and you might never know (or recognize what's causing customers to leave).
And if you use remote services, such as a virtual assistant, make sure that you're confident in the quality of service they provide in customer contacts.
As all effective leaders in small business must, you focus on your business plan outline; and on your strategic plan; also you focus on recruiting employees - the right people (or firing employees - the wrong people); planning your business growth; managing change; and so much more.
You are a busy person, and often too busy to think about what most business people might consider rather trivial: front office management.
The front office department in business can have a number of different meanings: it can relate to your customer service group who must understand the priority to provide good customer service and use great communication skills (including hard-to-practice active listening and reflective listening), or your front office reception which needs to look professional, or the front office (ticketing, etc.) of a sports or theater group, which needs to be able to handle high activity loads in a competent manner.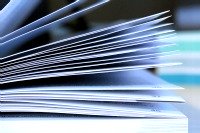 In today's business environment the front office clerk or staff must be managing time wisely because in addition to managing the office, the staff is typically handling accounting support, sometimes sales support and other administration support. It's hard for them to remember that the customer support and face-to-face or voice-to-voice interaction must come first.
In my definition, a small business front office relates to all people in your office who have customer contact; that can include your customer service representatives (CSRs), your accounts receivable staff, your receptionist, your customer support or help desk, your call center if you have one, and so on.
The front office department represents your business to your public; primarily customers, but also suppliers, the community and other stakeholders.
---
Front office management isn't only about the physical front office either; it is about the whole experience of working with front office, including: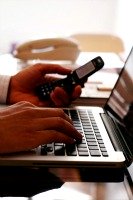 yes, the office and reception area;
yes, the courtesy and professionalism of the staff (make sure your front office jobs are filled with the best people; they represent the 'face' of your business) and if you use small business resources such as a virtual assistant or remote office, remember that they can also have an impact on your organization's reputation;
yes, how the phone is answered and whether it's answered by a person or if you need to dedicate time to the seemingly endless voice mail;
yes, where and how the building is located;
in summary, everything 'counts' as a front office impression that has an impact, positive or negative, on the audience.
Have you ever gone into a business and wondered about the poor first impression it makes? Does it make you wonder about how they do business? How professional the company is? How can it be successful?
During my business travels and experiences I have encountered the best, the worst and the mediocre in front offices.
---
An Example of The Best Front Office Management:
A clean, well lit, professional looking reception area with a great meeting space off the foyer. There are green plants and good furniture in the space. It looks well cared for and dressed (in the real estate business, this would be called 'staging' the office).

The receptionist was expecting you (you had an appointment) and recognized your name when you said who you were. She directed you to the meeting room, got you a coffee, and contacted the Customer Service Supervisor (who you were there to see). When the Supervisor arrived, and joined you in the meeting room, the receptionist got up from her desk and and closed the door of the room to make sure that others coming and going through the front office did not listen to the conversation and/or that you weren't distracted by the front office activity (it was a hub of activity). This sounds logical, sensible and professional and most people reading this are probably thinking what's so special about this front office?

Unfortunately many offices do not run as smoothly as this one.

An Example of Mediocre Front Office Management:

This is most common of course. You're greeted and seated in the foyer but you don't feel welcomed. Often other people come and go in the front office area, you are ignored.

An Example of The Worst in Front Office Management:

You're greeted and maybe even seated in a dark, messy, and somewhat dirty foyer. While you're waiting, you hear the receptionist talking to her boyfriend; an argument between two staff members is occurring in the hallway, the receptionist hangs up on her boyfriend and picks up her knitting, and ignores you.

Half an hour after the appointment time comes and goes, you go to the receptionist, who does not look up, and ask her if she could check with the person you have an appointment with. She responds with an "uh, huh" and reaches for the phone. She phones through and says, "Yeah Mark. Your 10:30 appointment wants to know where you are!" She listens to the response, hangs up without saying good bye, and tells you to take a seat, that "he'll be a while" (not how long, not with an apology).

And this is not fiction; I've sat through this and much more of the same while waiting in business offices.
Unfortunately this first impression often matches the overall business managing culture and style. It doesn't get better at businesses that allow this kind of behavior and performance.
---
Build a Positive Culture for
Good Front Office Management
Another classic was a business office on the West Coast where the receptionist sat behind bullet proof glass and when I asked if there was a safety concern, she told me that the owner had been targeted and had his life threatened. While that did ensure that I was very careful when walking back to my car at the far end of the parking lot (and wondering whether I should have asked for an escort or guard); I also thought there probably should have been a better response to those people who wondered (how about: "it's a preventative security measure"; that makes it sound like the company is concerned about its staff, rather than the owner has instigated some very bad feelings amongst associates).
I challenge business owners and/or front office managers to 'lurk' in the hallways of their businesses or ask some of their close business associates for honest feedback on the front office welcoming experience. I also challenge you to do the same sort of review on all individuals and areas in your company with direct customer contact.
I am an optimistic and positive person by nature, I don't believe any employees are trying to sabotage or present unprofessionally on purpose; I believe they don't even think about it, or maybe they don't understand how they present themselves.
We live in a culture where we are open and honest about everything, it doesn't seem to connect that we don't need to (and shouldn't) share personal problems with customers (or the public) or that people are around us and can hear and see what we say or do.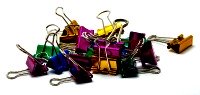 As a small business owner, you need to recognize the importance that effective front office management can have on first impressions. There are studies on the power of a first impression in face-to-face meetings (apparently we tend to judge, on a subconscious level, within less than 30 seconds). Those impressions are also made in the front office of all businesses, whether at the front reception desk, or on the phone, fax or email.
Recognize that first impressions of your front office are judged, rightly or wrongly, and that perceptions are hard to disprove.
Business managing must include managing the perceptions that stakeholders develop about you, your front office and your business.
More-For-Small-Business Newsletter:
For more timely and regular monthly information on managing your small business,
please subscribe here.
Read More:
Return from Front Office Management to Managing.
Or return to More for Small Business Home Page.