What is Competitive Intelligence (CI)?
Why is CI important to You?
And What is a Perfectly Competitive Market?
Competitive intelligence helps you in writing a sales plan, developing email marketing strategy, and helps with other marketing strategies and tactics. CI is also used in developing an 'environmental scan' of the market. Do you operate in a perfectly competitive market?
CI is a tactic to use when building a strategic marketing plan: it helps you develop an effective competitive strategy approach.
Search This Site
Custom Search
Your success at understanding and analyzing your competition helps to build a strong marketing plan which includes a target marketing approach that focuses your marketing mix program and helps you develop strong alternative competitive strategies for price, product or service, promotion, and place or distribution.
Can you see how inter-related competitive research is to your marketing efforts?
In addition, understanding whether or not you operate in a 'perfectly competitive market' will help you to better understand your market, your competition, your customers and your business.
What is a perfectly competitive market?
In economics, it is defined as a market where no one business has real influence over the price of the product or service it sells. There are typically many buyers and sellers; low entry and exit barriers; products and services are not unique or differentiated (for example: blueberries - farming is reasonably economical and efficient, lots of buyers and sellers, low entry/exit barriers, product is similar to other products).
From the perspective of a business owner, it is better (unless there are unusual circumstances) to NOT be operating in a perfectly competitive market. It is better to operate in a highly differentiated and diverse market - you can distinguish yourself better from your competition and command a higher price, for your higher value added product.
---
What is Competitive Intelligence?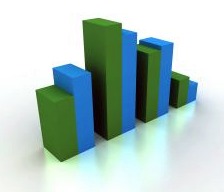 Competitive research and competitive intelligence are the same thing: both involve structuring a research or data gathering system, then collecting data, verifying validity of the data, analyzing the data and finally, doing something with the data.
Your competitive strategy needs to consider the research gathered and use it to assess what a competitor's response might be to your expansion plans; to your new product launch; to your merger plans; to your price increase or decrease; and more. Writing a sales plan using the intelligence you've gathered will mean a better plan, and better results.
You can also use competitive research to focus your marketing efforts on offensive and defensive tactics. Your research will tell you who is vulnerable and who is not. Competition in business research needs to include a business analysis that incorporates what customers value and who they value.
---
Voice of the Customer: Market Research
For example:
Ask your customers (existing and potential), what they want when they choose a product and a supplier (attributes such as quality, price, on-time, service, longevity, warranty, etc.).
Ask your customers to rank the attributes they have identified.
Ask your customers to identify where they see your performance and your competitors' performance.
---
Use Competitive Intelligence to
Build Better Marketing Plans
By using competitive intelligence you will develop an understanding of what your customers value and be better able to develop a value based sales approach.
Use CI to discover how you and your competitors rank. Then, using that information, you need to develop your offensive and defensive tactics:
If you are the market leader; you typically have the largest market share, you lead with new product introductions, and you have the highest value brand.

Don't get too comfortable - as the market leader you are the favorite target of competitors, it's often easy to pick off the biggest in the market.

You will need to find ways to expand your total market: this could be as simple as a geography expansion or as intricate as planned product obsolescence (a product is designed to expire by a certain date - therefore you must buy a new product to replace the expired product).
You must protect your market share: divert your competitor's attention and act quickly.
You need to look at how to increase your share by taking sales from weaker competitors. Typically increasing your market share can be achieved by adding new products, by having better product quality than your competition, and by investing in marketing and branding activities.

If you are the market challenger; you typically have a lesser market share.

To increase your market share you will need to employ a number of strategies:

you can challenge the market leader (this can work if the market leader is no longer well liked: there are many examples in the international airline industry that show how this challenger strategy can work if the market feels the leader has under-served customers;
you can challenge other competitors that you feel are weak and under-performing and therefore not capable of responding to your challenge;
you can challenge small competitors - locals as opposed to nationals.

If you are the market follower; you typically are in an industry where there is little product differentiation and both service and quality are similar amongst the market.

Competition is often based on price.
Competitors often imitate each other in marketing mix strategies.
Being a market-follower or working in an industry where most/all of the competition follows, often means profit margins are low.

One way to differentiate might be with sales leaders and on a relationship-based sales approach.
---
Effective Marketing: Email Marketing Strategy,
Direct Marketing and More
Use the research to develop more effective direct mail campaigns, or email marketing strategy, or guerilla marketing plans, or other tactics.
More-For-Small-Business Newsletter:
For more timely and regular monthly information on managing your small business,
please subscribe here.
Additional Reading
4 Ps of Marketing: Is Place the Forgotten P?
The Importance of Understanding What is Market Share? How to Define Market Share?
Why is Product Differentiation a Necessity to your Marketing Plan?
Or return to Definition of Marketing.
Return from Competitive Intelligence to More for Small Business Home Page.