Why Are Vision Statements So Important in Your Business Strategy?
Use Sample Vision Statements as a Guide
Vision statements are the starting point of your small business strategy. Use sample vision statements to write strategic plan, then manage your business to the plan through a focused strategic management process.
Search This Site
Custom Search
I used to think that vision statements were more about what you had to do; rather than what you needed to do when building a strategy and when using a focused and effective strategic management process.
Vision in a strategic business plan is often viewed as 'soft' and intangible, and perhaps even as an unnecessary, nice-to-have.
And the challenge for most business owners is in dealing with 'soft' and making it the core (the vision) of the business.
Why is vision important to your small business plan and strategic management process?
Because without the vision of where you want your business to go, it's hard to get there!
First, let's review the difference between a vision and mission statement. These two statements are often misunderstood.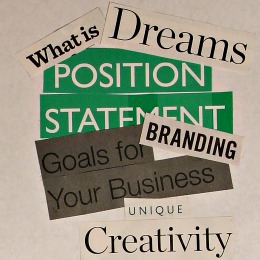 The vision is about looking forward and about formalizing where you, and the business, are going; the mission is about defining 'who' the business (the character of the business - yes, I've personified the business organization) is, and what it does.
So, if strategy is your business road map, then vision is both your starting point on the journey and where you want to go.
You need to define your vision for your business. You need to be clear in where you want to go: what is the future for your business? If you cannot define that future, you will not be able to build a successful strategic plan.
---
How to Write Strategic Plan?
First, learn from Sample Vision Statements:
To become an international company manufacturing and distributing the best quality widgets in our marketplace. Through all our interactions with our stakeholders (our employees, our customers, our suppliers, our shareholders) we will demonstrate our respect for, and our commitment to, them.
To become a leading global provider of management software to small businesses; enabling those businesses to grow and succeed.
To become one of the top ten internet business resource advisors to small business owners around the world.
When you read these sample statements, you can understand the kind of future business that the business owner is trying to create; and the direction that business wants to go.
---
The above three sample statements are somewhat too generic, however they also show some of the attributes of clear and direct vision:
They define the potential geography of your market;

They describe what you envision your business to be doing in the future and, when possible, they define the benefit to the market;

and they provide a way to measure business performance - so that you can recognize when you've achieved your original vision (before that happens you need to enlarge, change, adapt, grow your vision).
You need to build your vision before you can build your strategy and enjoy successful business growth.
Would you start driving aimlessly around without knowing where you want to go?
One of the most important parts of learning how to write strategic plan, is determining your vision. If you don't build a vision for your company; it will be difficult, if not impossible, to achieve your business goals. Your vision will provide the direction (the map) for the business to follow.
Once you have the direction, draft a business plan outline and begin writing a business plan - write a vision that will help you to develop a strategy (or draw a 'map') to get you to where you want to go.
Craft your vision carefully; then build your strategy and your business plan (including mission) to
drive your business in the right direction.
As part of your regular strategic management process, review your vision every 3 to 5 years and make sure your it is still directing your business to where you want to go - technology, the economy, the environment, demographics, sociograhics, psychographics, and more can have an impact on direction.
More-For-Small-Business Newsletter:
For more timely and regular monthly information on managing your small business,
please subscribe here.
---
Read more the relationship of analyses to strategy in your business:
Return to Strategy.
Or return from Vision Statements to More For Small Business Home Page.
Build a specific Small Business Strategy to achieve your goals.
Review the criteria required to build a Value Chain Analysis for your business.