Business to Business Selling:
Small Business Sales
1st: Develop a strong B2B Marketing Strategy
Business to business selling requires a fairly long sales cycle; this can be challenging for your sales force (particularly if part, or all, of their salary is commission-based). Careful implementation and management of your B2B marketing strategy will help you sell successfully; and strengthening the B2B supply chain (a core marketing strategy element) will help you improve your small business sales and service.
Search This Site
Custom Search
Ideally, business-to-business selling (B2B) would be an easy process, however the reality is that it is complex and needs to be a focused process. Developing and implementing an effective and thorough B2B marketing strategy will help you build your sales much more quickly and effectively.
However many small business owners don't want to sell (it's just not something they think they can do well).
Some even think their product or service is so great, it should sell itself. So this key part of the business - sales - is often overlooked or neglected until it's a significant problem for the business.
---
What is B2B Marketing and Selling?
As a business that markets and sells to other businesses, you have to understand that marketing is the foundation of your sales effort; and that sales success is the result of time and effort. The reality is that there is a process to it (and it's not magic).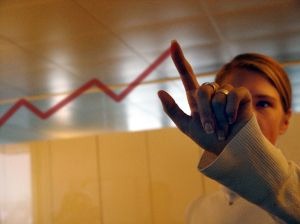 Another reality is that products and services do NOT sell themselves. B2B selling needs to be planned and based on the foundation of an effective B2B marketing strategy.
Sales is a focused activity and requires a strategic approach. Your small business growth strategy must include writing a marketing and sales plan.
By writing a marketing plan first, small business owners can build the foundation for successful sales activity. Without a marketing plan, sales efforts are often weak and unfocused - and sales targets will be challenging to achieve.
---
Business-to-Business Selling Checklist: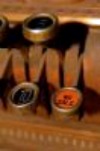 (Business-to-Business is also known as B2B and it is different from Business to Consumer Selling or B2C.)
You know your product or service.

You know your business (you own it; you better know it).

You know what is unique about your product or service - you focus on value based sales. You can list your product's, or service's, features, advantages and benefits without looking at a 'cheat sheet'. And you can identify what differentiate you from your competitors.

You develop a sales contact management program to get prospects or leads.

You make sure that you've built a strong B2B Supply Chain - because you need a strong supply chain to provide outstanding products and service.

And then, you make your sales call.

But, you can't get past the 'gatekeeper' (this could be a receptionist, a secretary or worst of all - a voice mail system).

If the gatekeeper is a receptionist or a secretary or any other live body - be nice, be reasonable, find a way to have them help you to get to the person making a buying decision. If a voice mail system, don't call - go in person and make inquiries at the front office counter.

Do you have your sales story ready? What is it about your product or service that has value for your prospective client.

Through your sales efforts, move your client to want your product or service (towards your desired result).

Whatever you promise: deliver (and, if possible, over-deliver).

Follow up and follow through on the sale. Make sure your client was not only satisfied, but delighted. The goal is to develop clients into repeat customers.

In business to business selling, you also need to develop a RFP template, a RFQ Template, and learn the importance of effective proposal writing to your sales process.
Small Business Sales can be challenging for the small business owner, but it is also very rewarding on a personal level (the feeling of success at the 'sale') and on a business level.
---
B2B Marketing Strategy