Strategy in Business: The Importance of the Strategic Management Process
Effective Corporate Strategic Planning
Strategy in Business: for the best impact use a strategic management process that is customized to your business. Corporate strategic planning is particularly important during a recession cycle and/or during challenging economic times.
Search This Site
Custom Search
Your strategy in business needs to be part of your ongoing improvement strategy; particularly during a recession cycle.
What is a recession? Will a focus on strategic optimization help your business?
Can strategic planning software help you produce an effective plan that gets you the results you want?
Changing your strategy in business is necessary when the economy around you changes; use a flexible strategic management process and, if possible, use strategic planning software to build and test 'what if' scenarios.
When we enter, exist in, and finally exit a recession cycle we need to focus on strategic optimization to adapt to the new, and quickly-changing, environments.
History shows us that some businesses will do well, even in challenging economic conditions.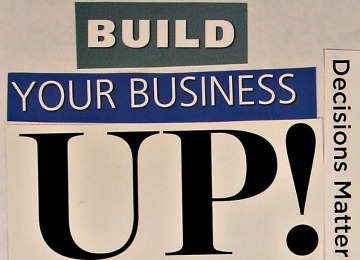 As a small business owner, you need to do some things differently to capitalize on the marketing and sales upside of a slow economy (yes, there can be an upside if you can respond quickly and adapt your strategy).
Focus your efforts on marketing and planning as a key element in adapting your strategic small business plan; and make sure that you are actively and consistently scanning your marketplace to be able to quickly adapt to changes in the economic environment.
Building an effective strategy in business needs to be your number one priority!
Strategy and a Recessionary Environment:
First, it is important to understand and consider, what is a recession?
Most economists consider a country is in recession when its gross domestic product is negative for two successive quarters of the year (or more).
Another recession definition is business or economic activity contraction. The global economy entered a period of recession late in 2008. By the end of 2009, some countries around the world were beginning to see signs of improvement; and announcing the end of the recession.
Over the past five years, a number of countries world-wide have cycled in, out and back in to recession; therefore it is important to understand how to operate in a recession both locally and globally.
A global recession impacts all businesses as customers stop spending money and industries contract across all markets.
Corporate strategic planning is usually what 'big' business invests in; yet as a small business owner you don't have large staff departments to help you run business models or 'what if' scenarios. So consider alternatives.
You can access strategic planning software to look at some specific scenarios (such as new product development and launches; geographic expansion; diversification strategies; changing pricing scenarios; competitive actions and reactions; and more).
Or you can break down the planning process into smaller, more managable, segments that you can work on over time.
---
Changing Your Strategy in Business:
How to Survive a Recession Cycle:
---
Strategic Optimization:
Be Flexible and Adapt Your Plan
Your market may have down-sized due to economic forces such as a recession cycle but your share of the market can stay the same or grow if you manage your business approach effectively, adapt your strategic management process, and focus your business efforts on strategic optimization.
Businesses that survive, and even succeed, during recessionary times will understand the need to increase their spending on advertising and marketing. Grow your share of voice and market during these challenging times. Competitors will often stop spending on advertising and marketing. Their share of voice and market will shrink.
By reviewing the recession definition above in the context of adapting your strategy in business to grow your business during a global recession, you will be able to focus on positive changes that will allow your business to succeed during challenging, and changinge, conditions.
More-For-Small-Business Newsletter:
For more timely and regular monthly information on managing your small business,
please subscribe here.
Read More about Strategy in Business and
how the Business or Corporate Strategic Planning Process
Can Help Your Organization Succeed:
Return to Strategy as it relates to your business.
Or Return from Strategy in Business to More For Small Business.
Use a Value Chain Analysis to focus your business on a successful strategy.