Managing Your Small Business: The Advantages of Outsourcing
Define Outsourcing
Consider the advantages of outsourcing for your small business. First, define outsourcing requirements for your business. The history of outsourcing as a strategy shows that it developed from a need for specialized lower cost labor resources.
Search This Site
Custom Search
It is even more challenging if you want to manage for small business growth
How do you manage that growth without increasing the number of employees?
And then who will have the time and the ability for recruiting those employees for your business?
It's likely to be you; and you'll be busy managing the business (with not enough time for hiring and training new staff).
Keeping your focus on your small business scope and the span of control that's required for managing the many day-to-day business activities takes effort and resources, and often small business owners find that they do not have enough of those two necessities.
---
Define Outsourcing: What is it?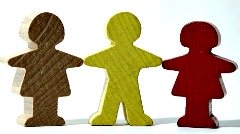 Staffing budgets are not unlimited. Training and development of employees takes time, money and other resources. To help your business grow, or to help it bridge a knowledge gap, consider the benefits of outsourcing: you can multiply your output effectively without significant cost.
Outsourcing on a large scale is about large contracts to do large amounts of work; for example, many North American phone companies outsource installation and repair work to outside contractors; particularly during peak busy periods. Outsourcing on a small business scale is typically hiring local services that take time and/or skills that the business doesn't have internally.
Outsourcing is contracting an individual or another organization to do what you can't, or don't want to, do within the business.
There are many advantages of outsourcing for small business owners: contained employee costs; less work in finding in the 'right employees'; less work in managing the employees; better utilization of dollars (often you might have to hire a full time person when you only need a part time person or maybe a couple of part time specialists in their own fields); and higher productivity and efficiency.
---
Trends in Outsourcing:
Global outsourcing trends include an expansion of services across all functional business areas and across all geography as many business (small, medium and large) discover the advantages of outsourcing. Some very common areas of outsourcing include:
---
Define Outsourcing: Why Outsource?
Note: As an experienced business owner, leader and consultant, I can help you in a number of different ways: by referring you to a specialist or contractor in a specific area, by putting 'the call out' for professionals to provide you with services, or by providing specific business skills and services that I specialize in.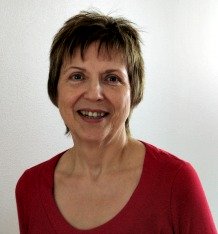 Contact me for a quote or a referral. Make sure you provide details about what you want and need; that way I can provide the best, and fastest, response.
Because the advantages of outsourcing are significant for your business. If you are starting a small business or are running a small business, your time is at a premium.
It is important for you to keep doing what you do best: that might be in the creative side of the business, or in the customer side, or in the manufacturing side; wherever and whatever it is focus on what you do best, hire when you have a full time need (perhaps your business has a need for one or more full time sales representatives, for example), then outsource the rest of your needs.
In short, the most significant of the advantages of outsourcing is the cost/benefit relationship: hiring an outsourced, contract worker(s) is often much more cost effective than trying to have your accounts receivable clerk also do your customer service work (typically there are different personalities and skill sets needed in both of those functions).
And, if one of the things you do best is answer phones, or write web content, make sure that you carefully review whether or not you could outsource those tasks so that you can focus on higher impact/higher profit endeavors such as building good customer service and relationships, or developing problem solving techniques for, and/or with, your staff, or on managing change and/or focusing on your business plan outline and checklist.
Finally, the decision to outsource needs to be balanced against what you can gain or lose by outsourcing.
More-For-Small-Business Newsletter:
For more timely and regular monthly information on managing your small business,
please subscribe here.
Additional Reading:
Return from the Advantages of Outsourcing to the Managing section.
Or return to the More for Small Business Home Page.